Project-Based Learning is a teaching technique that engages learners in exploring real-world problems while applying their learning. It is turning into a new tool of learning in this rapidly growing dynamic world. It amalgamates the current scenario with the learning objectives of a lesson in the classroom. The methodology aims at creating a pseudo world for the students so that they can express their views and understanding of their surroundings. This innovative approach of teaching provides the students with the opportunity to apply their knowledge to solve real-world problems. They not only acquire knowledge in the process but also grow up to become responsible and aware individuals.
Project-Based Learning as a New Methodology
With increasing innovations in the field of education, Project-Based Learning becomes an implicit feature of the teaching-learning system. Mapping the future of learning is a key aspect of understanding the massive change that the world is undergoing due to the Fourth Industrial Revolution. 
The foremost Industrial Revolution mechanized production by using water and steam.

The second introduced mass-production of goods by using electricity.

The third revolution automated the production process by using electronics and information technology (IT).

Finally, the fourth wave is creating an increasingly automated reality, featuring an amalgamation of technologies that brings together digital, physical, and biological areas of living.
Data is the new social currency. Modern learners are exposed to knowledge that is arising at a startling pace. Therefore, a reconsideration of learning outcomes is mandatory. To clarify, Project-Based Learning appears to be a potent solution for the same.
A Pearson report titled Future of Skills looks at the employment landscape of 2030, a near-future for present learners. It provides refreshing insight on how megatrends (urbanization, environmental sustainability, demographics, and so on) will affect future job requirements, and it also predicts the top 10 skills that will be most in demand. Decision-making, Critical Thinking, Active Learning, Originality, and Fluency of Ideas were the skills topping the chart.
The Altered Face of Education
The near future realm of education will have the following features:
There will be a shift of emphasis from traditional teaching methods to newer approaches, where the teacher is no longer just an instructor, but also a coach and mentor who participates in the learning process with students rather than just leading it.

The use of blended learning will become commonplace, which features an optimal balance between teaching and technological aid. Additionally, lifelong learning would likely replace specialization.

Personalized and project-based learning to encourage equitable learning and active participation at a pace that benefits each student uniquely will become ubiquitous.
Project-Based Learning: What and Why
PBL is a student-oriented teaching methodology in which students gain knowledge and experience by working for a prolonged period on real-world challenges and problems. PBL is part of the solution for educators looking for dynamic teaching methods. It fosters 21st-century skills such as Active Learning, Collaboration and Cooperation, Critical thinking, and Problem-solving. Ultimately, all these skills enhance employability in the future.
Benefits of Project-Based Learning
With the advent of the Gig Economy, learners should be equipped with vital skills and relevant knowledge. The benefits of PBL as a tool for teaching are many and widespread.
The manifold benefits of Project-based Learning are:
Project-Based Learning is a highly personalized approach and it caters to diverse interests. Students welcome the learning experience as they get to work at their chosen pace. This eliminates the run-of-the-mill curricula of traditional classroom teaching and fosters deep interest. It accommodates varying learning patterns and difficulties, ensuring that knowledge dissemination is equitable and inclusive.

Using the help of the PBL framework, learners can make the crucial connection between academic concepts and real-world situations. PBL also inculcates in learners valuable interpersonal skills such as conflict-resolution, resource allocation, teamwork, and cooperation.

The PBL curriculum deals with the future of education; therefore, it involves visionary learning techniques. As an unconventional approach, it allows for maximum experimentation. This, in turn, encourages learners to invent new solutions and develop alternative approaches to the project at hand.

Finally, PBL engages students across different academic disciplines and learning styles with its flexibility. Knowledge of a variety of disciplines typically ensures the successful completion of each project. As a result, this methodology is multidisciplinary.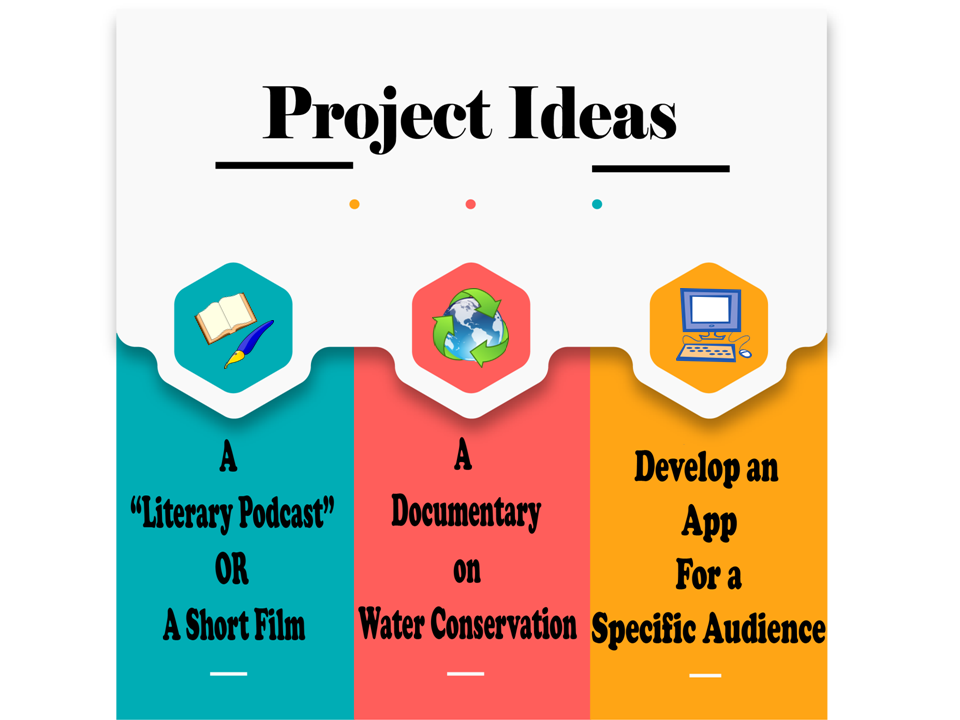 Teachers' Role in Implementing PBL
Teachers have a unique role to play in PBL. They must transition from being mere instructors to coaches or collaborators who help their students approach complex projects and problems. In the subsequent articles on PBL, we shall be discussing essential teaching resources and objectives to conduct PBL successfully and where to find them. Subsequently, PBL holds considerable promise to facilitate holistic learning of complex topics. However, it is the teachers who reserve the capability to design intellectually challenging projects and ensure deep learning by the way of probing questions.
In conclusion, teachers as coaches should give effective and specific feedback on projects designed by learners. Consequently, this helps them reach their goals and promotes competition.  In addition, teachers are responsible for the assessment of projects by encouraging debates, discussions, and questioning. As a teaching methodology of a new, more technologically advanced society, PBL helps learners acquire essential skills for employability. It is through effective guidance and participation that teachers can fulfill their teaching objectives and shape capable and creative lifelong learners.
For ideas on other teaching methodologies, visit our blog.
Create. Engage. Inspire