Educational publishing has changed dramatically in recent years. Digital formats are being adopted across the board, from elementary school to university. Consequently, printed editions are also available digitally and in e-book format in basic forms. However, by introducing immersive educational games and web portals, learning has progressed significantly.
To this end, this piece aims to concentrate on some topics that are making the industry tick. They range from introducing new learning formats to the best techniques for promoting one's teaching materials.
New Possibilities in the Digital Era
Publishing, like many other industries, has undergone various disturbing changes because of the digital revolution. Interestingly, many people have speculated that the book does not have a future at all, as the internet continues to conquer the planet.
Fortunately, the fear is absolutely unfounded. The publishing industry has transformed in the last decade, and the balance is moving toward digital goods in all aspects of life. Although it has not been easy, there have been tremendous opportunities for publishing houses that have helped them adapt and prosper.
Present State of Educational Publishing
To enumerate, reforms have been especially significant for educational publishers. It is unsurprising that printed information distribution is struggling to keep up, particularly as digital learning emerges as a strong contender. Obviously, certain ideas and theories are timeless, but education works best when it applies to current events. This has been more acute in recent years.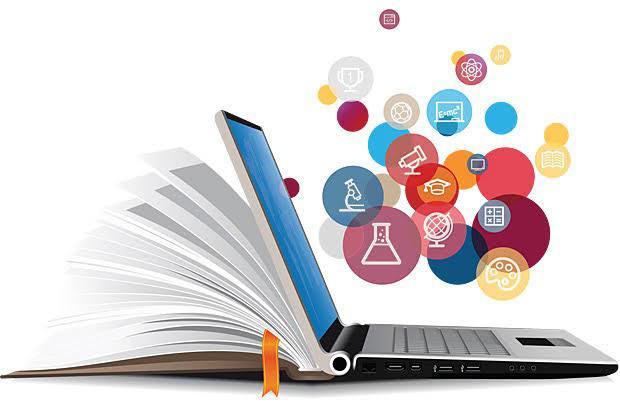 Significantly, changes in customer behavior and the increased incorporation of technology in the classroom (and at home) have resulted in new learning experiences. Although this provides publishers with a plethora of new opportunities, it also requires some significant adaptation.
Apparently, even though some have failed, there are many educational publishers that are eager to take advantage of the new opportunities presented by the digital era. What is clear is a desire to reconsider market strategies and concentrate on how to safeguard capital in the new reality.
Further, publishers have had to adapt in order to take advantage of the opportunities presented by an increasingly connected world. Businesses must be agile enough to consider and satisfy ever-changing consumer expectations. In the same vein, they must be able to deal with unexpected challenges when they arise in the new setting.
New Windows of Opportunity
It is essential to make learning enjoyable. Additionally, it should also be important to those that consume it, and failing to accept digital ways of functioning risks jeopardizing that importance, whether or not one likes it. Working solely on paper is, arguably, a thing of the past. Most learning materials will, in the not-too-distant future, subsequently have an online or digital portion.
As a result, educational publishers have increased their efforts to include high-quality instructional materials as downloadable software and web-based applications. These learning resources are available on tablets, handheld devices, and desktop computers. The learning experience will get enhanced by bringing education to life in fresh and exciting ways.
Consequently, students and educators now have instant access to immersive assessments, tasks and games. There is much more to this when combined with conventional curriculum-based teaching methods.
Tips to Write, Publish and Market Teaching Materials
Some teachers are now selling their lesson plans online for six figures. Nevertheless, when one has got papers to grade and benchmarks to follow, organizing, uploading, and promoting all of their teaching materials may seem like a lot of work. However, there are a few tricks to make the process go faster.
Foremost, most people concerned about how to publish and sell their teaching material have not even finished writing it. They stash away untold numbers of half-completed manuscripts in desk drawers. Anything else is a moot point before one has a well-written (and well-edited) copy in hand.
At any rate, one must keep their attention on the task at hand. With the publishing industry is changing at such a rapid pace, it is becoming easier to publish teaching materials with each year. Moreover, there is no need to worry about how to publish something that one has not even written yet.
How does one decide what to write about?
Generally, every teacher has an educational idea or viewpoint that they must share with the rest of the world. One should not be be afraid to believe in themselves! In fact, they should just write whatever is on their mind.
Worksheets, lesson plans, study guides, assignment cards, outlines, graphic organizers, posters, flashcards, bulletin board ideas, classroom forms, exams/quizzes, rubrics, learning kits, games, syllabi, e-books, and lecture presentations are among the various resources customers seek.
One can use an e-book or a full-fledged eLearning course to deliver their educational content. To this end, they must ensure that it is worth the users' time to learn. Here are some pointers for creating successful content:
The production of e-books must be in the same way as conventional books are: by gathering questions from the target customers and then delivering responses as e-books or online courses.

Customer personas will help one find out what their customers really want, and then they can tailor their e-book content to meet their needs.

One should make the content well-structured. For this purpose, they can organize it in a tidy manner.
Publishing the Teaching Materials
Individuals can now write and publish outstanding teaching materials without having to pay large fees to designers, editors, and publishers using platforms like Amazon's Kindle, Apple's iBookstore, or self-publishing sites like Lulu or Blurb. In addition, if one uses Amazon's GoCreate website, they can get attractive print-on-demand copies of their book.
Making an informed decision about the publishing format
Educators will determine a lot by the publishing format they choose. What interactive features, for instance, will they try to include, as well as the types of annotations? They can choose from the following formats:
HTML5

PDF

PDF converted to Flash

Interactive PDF

XML version with a player

ePub For Education
Techniques for sales and promotion
1.

Decide on a price
Most teachers base their rates on the amount of time it took them to produce the resource and how often other teachers charge for similar materials.
2.

Social media
Teachers Note-book, for instance, provides widgets for one's blog or website and allows them to post to their Pinterest or Twitter boards. To advertise their materials, educators can make their own Twitter, Pinterest, or Facebook post. With this in mind, they can use one of the pages they built as a graphic to go along with a Facebook, Twitter, Instagram, or Pinterest post revealing that their resource is for sale once they have finished creating it.
It is important to have a strong landing page. Readers will only enter their email address to download an e-book if the landing page is interesting enough to pique their interest. Besides, it also aids in creating a strong email list that will pay off in the future.
Moreover, influencer marketing, when done correctly, is extremely effective. Educators can engage with relevant influencers who can help them sell more and work hard to get their content featured on their platforms.
3.

Daily Promotions, Sales, And Giveaways
Educators may not want to have a sale until they have a few assets fully operational and have seen some cash flow. Once they do have the resources, they can follow this up by setting up a sale and hosting a giveaway. In the same vein, they can try bidding on a regular offer and engaging with members.
4.

Collaboration with other educators
Why not spread the joy? Educators can join forces with someone whose tools they admire and agree to support each other's work on their pages. This may be useful if one teaches a variety of topics, such as math and language arts.
5.

Photographs of your lessons in motion
One can take pictures of students interacting with their materials and include them with their product if they want to stand apart. The beauty of these online markets is that other teachers can enjoy the added confidence that these resources, indeed, work.
6.

Refurbishing materials responsibly
Educators must check with their school to see what the resource use protocol is. There could certainly be intellectual property rules they need to follow if they work at a school and use the resources they plan to sell in class.
The Future Of Educational Publishing
Without a doubt, digital publishing has transformed the face of modern education. However, where is this movement going? It has been on the rise recently, but who knows how long this period will last? If one believes and studies some of the most recent educational publishing surveys and figures, they will see that eLearning is here to stay.
In today's world, one cannot overstate the value of educational publishing. Publishers profit from educational electronic book publishing in the following ways:
Improve efficiency.

Reduce the expenses.

Bring the product concept to life, allowing them to take over the industry.
In sum, both students and teachers aspire to a method of learning that is not only fast but also successful. Not to mention the higher level of commitment, which is a requirement for most eLearning courses. Besides, the production of dynamic digital-learning tools presents a bigger opportunity for publishers.
On the whole, educational publishing can be a lucrative endeavor, especially now that most teachers and students recognize the value of digital material. As a publisher, what one needs is a coherent plan that will benefit them and help their bottom line.
Image Sources: Shutterstock and Unsplash
For more information on educational publishing and its recent trends, visit our blog.
Create. Engage. Inspire.