The word "college" can conjure up images of students lounging in dorm rooms or cramming into massive lecture halls for classes. However, as technology allows for more and more ways to learn, the representation is becoming increasingly out-of-date. Indeed, online teaching for overall learning has gradually increased in popularity among university students, but does that mean it is a good fit for you? 
Online teaching for overall learning has become exceedingly common in recent years, with an increasing number of institutes and businesses offering it. Despite the prevalence of online education, a sizable portion of the population actively avoids it, mostly due to misunderstanding. The aim of the online education model is to solve the drawbacks of conventional education while also offering additional benefits. Students in a typical teaching model listen to long lectures, take notes, and memorize information by rote.
In the classroom, this leaves little to no space for constructive participation. On the other hand, online education promotes classroom engagement and peer-to-peer communication. Students can communicate with their courseware and acquire information in a far more engaging manner now that numerous types of online study tools are accessible.
While the current choices are limitless, let us face it: not all of them are appropriate for all students. As a result, in this article, we will compare the benefits and drawbacks of online and conventional teaching so that each of you can choose the choice that best suits your needs.
Benefits of Online Teaching For Overall Learning
Lessons are usually taught in small groups and on an individual basis. This strategy, which is becoming increasingly popular, allows the teacher to learn about their students' strengths and weaknesses in order to maximize class time. This is a means for students to establish their own learning pace and discover a safe area to connect with the instructor openly and freely.

 Distance education gives you the freedom to attend classes whenever and wherever you desire. The schedule is adaptable, allowing students to build a personalized study plan that meets their specific needs. There is no reason to sacrifice anything due to a lack of time.

Online learning systems have a large range of courses to choose from. There is a course for everyone, from university to high school. Students can even earn a degree without ever visiting a university. Online teaching for overall learning also has a wide range of approaches to fulfill the demands of all types of students.

In traditional education, every lesson requires the student to be present in the classroom. As a result, individuals must commute from one location to another, which takes time and money. 

There is no need to waste time commuting. Students can create a relaxing environment in their homes where they can concentrate. A classroom is no longer necessary. It is up to us to build the ideal environment for studying quietly and without distractions.

The pedagogic resources for the lessons are accessible at any time and from any location. They can be accessed at any time, thanks to the digital format. These costs are eliminated with online education, and there is no need to waste resources. 
Drawbacks Of Online Teaching 
It is insufficient to have a notebook and a pencil case on hand. A computer with a webcam, headphones (ideally), and a good internet connection are all students will need. 

In online teaching, there are more stimuli that can cause distractions: this can happen if the study location is inadequate. The student's education is in his or her hands, thus it is critical to have a good area away from any potential distractions. The virtual environment is insufficient to keep the student's entire concentration.

Some students struggle to find time to study without a predefined schedule. Although self-discipline can be taught, some students are born with it. Online teaching for overall learning necessitates a compromise with the tasks.

Not every subject can be taught online. A few subjects, primarily those requiring practice, are better learned in person. Nevertheless, there is a way to mix the two for the best outcome. 
Online teaching for overall learning is a cost-effective and underappreciated option that allows students to study at their own speed. It also allows you to balance your studies and personal life. All of this comes from a single commodity: a house. Without sacrificing your education, you can learn while traveling throughout the world.
Furthermore, it saves you both time and money. There is no need to pay for transportation, the courses are generally more economical, and there are no geographical constraints.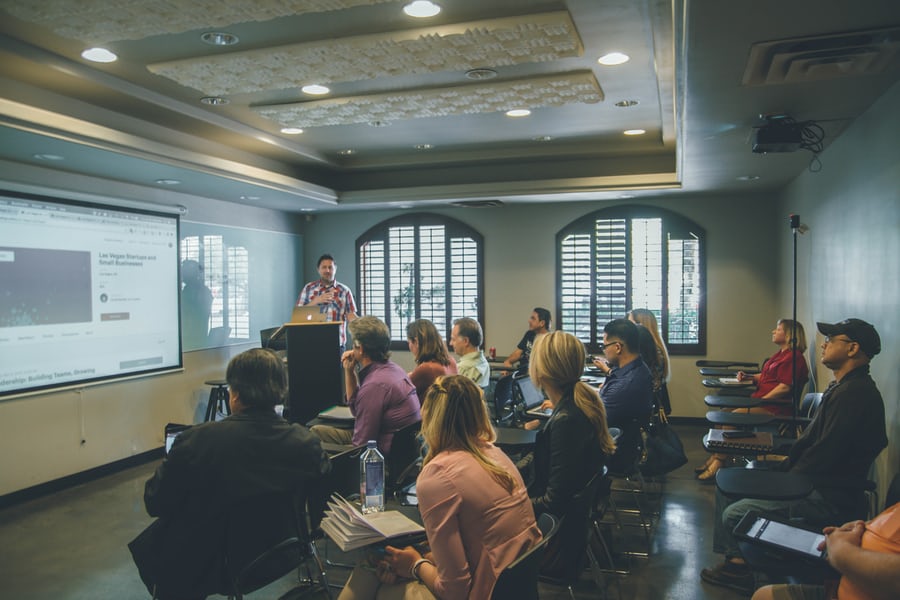 Benefits Of Traditional Or Conventional Teaching
Conventional education allows for group projects and student contact in general. As a result, they can learn from one another and share their problems and uncertainties. These social links can aid in the generation of new ideas and the stimulation of creativity.

Traditional schooling can help students feel less lonely by instilling a sense of sociability and togetherness. The student may feel less alone in their academic struggles and may gain confidence as a result.

Pupils who struggle with self-discipline appreciate a study plan that is both reliable and simple to follow. Traditional education requires students to attend class and study when necessary.
Drawbacks Of Traditional Or Conventional Teaching
Traditional education's pedagogical formats are more constrained. Pictures, movies, and forums are not always available 24 hours a day, seven days a week. This feature may impede learning and make it difficult to stick to a study schedule.

There is no way to design a personal calendar that allows you to balance your education with your personal or professional life.

It is difficult for a teacher to create a personalized study schedule that meets the needs of each student in the class. 

As previously said, commuting is an economic cost. Time is also a consideration if the classroom is a long distance away. You must decide whether or not the trip is worthwhile.
Traditional education dates back thousands of years. We do not advocate closing schools and colleges and simply providing online teaching for overall learning. The traditional technique provides advantages such as face-to-face connection, interpersonal skills development, and group learning, all of which are important abilities for a student's overall growth. 
However, it is impossible to deny that, when used properly, technology may play a significant role in education. Instead of substituting online education for traditional education, you can combine the two  to provide a more effective, efficient, and engaging learning environment.
Parting Note 
There is no right or wrong solution when it comes to online teaching for overall learning vs. traditional or conventional teaching. Much of it boils down to personal preference and understanding your preferred learning style. Regardless of your learning style or environment, any of these learning forms can be quite effective.
In the end, the decision is yours to make. It is critical to consider carefully what you require and desire from your schooling. Make a decision based on what is most essential to you.
Image Sources: Shutterstock and Unsplash 
For more information on  traditional and online teaching, visit our blog. 
Create. Engage. Inspire.