A strong performance on the Law School Admission Test, also known as the LSAT, increases a learner's chances of being accepted into a top-tier law school. Rather than testing what they have already studied, it is designed to assess and project one's capacity to succeed in law school. The LSAT is unlike many other standardized tests that students take in high school or college because of this concentration. Preparing for the exam with preparatory courses for LSAT helps aspiring lawyers develop the abilities they will need as law students and eventually as lawyers.
The LSAT is designed to evaluate skills such as logical reasoning and aptitude. Success in law school coursework and legal employment requires these skills. Its one-of-a-kind nature necessitates a thorough understanding of its format and the kind of questions that will be asked. 
LSAT is given significant weight in the admission process. It is considered by many law schools to be a strong predictor of academic performance in legal studies. As a result, studying for the LSAT is critical. Students can accomplish this through preparatory courses for LSAT or self-study.
Top 5 Preparatory Courses for LSAT 
Learners who are unsure about whether or not they want to invest money in a test prep program can try out a few different options for free. We looked at 5 alternative LSAT prep courses and compared them on a number of factors. These include pricing, study materials diversity, and coaching quality. Continue reading to view the results of our search for the best preparatory courses for LSAT.
1) The Princeton Review
The Princeton Review has been in business since the early 1980s and has evolved to become one of the country's leading test preparation companies. Their preparatory course for LSAT is one of the most comprehensive. Although the course is not inexpensive, Princeton Review offers a unique 165 score guarantee, which would place a test taker in the middle of the top 25 law schools' median range.
Princeton Review's course includes over 8,000 practice problems, hundreds of hours of online tutorials, and over 80 hours of teaching from an LSAT specialist to help students reach this laudable goal. For as little as $799, the Princeton Review offers self-paced study choices, as well as a middle ground course that combines self-paced study with 3 hours of teacher time every week.
2) LSATMax 
Despite being one of the newer participants in the LSAT Preparation market, LSATMax has swiftly established itself as one of the finest, thanks to their large number of practice examinations and money-back guarantee. LSATMax, which was founded by a Harvard Law graduate who improved his score by over 35 points, provides three levels of their course. 
All three packages include the LSATMax Full course, which combines hours of video lessons with live interactions with LSAT teachers, access to LSAT instructors' live chat and message boards, and simulated practice tests. The Intensive edition of the course includes 3 hours of personalized tuition, while the Premium edition contains 70 additional practice exams.
The plans cost between $800 and $1300. For students who want more practice tests, LSATMax offers bundles of prep examinations.
3) Magoosh
For the price, Magoosh is one of the best preparatory courses for LSAT available. First, Magoosh guarantees that their preparation will increase an aspirant's score by 5 points or guarantees their money back. Applicants who qualify for the LSAC's financial aid program are also automatically eligible for a free Magoosh course. 
Finally, Magoosh's costs are unbeatable, with a full 12-month subscription costing only $149. They also have three-month and one-month plans. Lessons, videos, the 5+ score guarantee, and mobile applications are all part of the program, which allows students to study from anywhere.
4) PowerScore
PowerScore has some of the most adaptable options of any LSAT prep company. This allows it to cater to a wide range of students and budgets. It also provides a full online course for $1,195 in addition to their in-person session. However, for an affordable monthly price of $195, they also provide on-demand classes. This allows students to build their own program by focusing on the areas where they still need experience. 
PowerScore offers expedited courses for individuals who are limited on time and advanced courses for individuals who simply need to brush up on their LSAT knowledge. Additionally, it has a variety of material about the LSAT and law school in general, including an LSAT podcast that covers test-related and admissions-related issues. 
5) Khan Academy
Salman Khan launched Khan Academy in 2008 with the goal of providing a completely free online education to anyone with internet access. Khan Academy has grown from its early math offerings to cover other sorts of online learning, including an effective LSAT prep course, since 2008. 
The Khan Academy course starts with a diagnostic examination that determines the strengths and limitations of each test taker. Based on this analysis, individualized courses are created to address the deficiencies while preserving the strengths. The Khan Academy course is entirely online and includes a comprehensive practice test.
The Khan Academy course is also completely free. This is a great alternative for those who are self-motivated or have a limited budget.
Choosing the Right LSAT Preparatory Course 
All of the preparatory courses for LSAT on this list are really affordable. They will undoubtedly help aspirants increase their score. But how can learners tell which course is best for them? Let us have a look at the most important characteristics to look for!
• 

Make certain the pricing is correct

 
Let's face it: Preparatory courses for LSAT are expensive. One can spend anywhere from a few hundred dollars to $1,500 or more. So, when choosing a course, applicants must keep the budget in mind. 
If a learner wants to work alone, he or she might choose one of the low-cost self-prep choices. However, if they want to work with a teacher and other students, they must expect to pay more than $1,000. They should also keep in mind that many preparation businesses provide financing options.
•

 

Does a learner intend to take the LSAT for the first time, or are they going to retake it?

 
During each scheduled exam, around 25% of students retake it. So, in case an aspirant did not obtain the score they wanted the first time, they should not worry. On average, students who take the LSAT for the second time improve by 2.8 points. This is related to familiarity with the examination, as well as more time spent preparing for it.
If someone is taking the exam for the second or third time, they should consider taking preparatory courses for LSAT that emphasize straight-up practice rather than theory and basic ideas. The best strategy to increase one's LSAT score is to complete more logic questions and review explanations.
•

Consider how many full-length practice tests there are
This is critical since the number of timed full-length LSAT practice tests a learner completes will directly affect their score. Students can look for preparatory courses for LSAT that include at least six tests, proctored ones being the best.  
One can also get a prep book with a few more tests and do them on their own time.
Consider this: Six times 140 minutes = 14 hours of prep time.
• 

How much guidance does one require? 
Learners must choose preparatory courses for LSAT with live instruction if they have an outgoing nature and enjoy working with others. Most students thrive in a structured setting where they are held accountable for their work. 
It is one thing to study by oneself, which is a viable alternative if the student is self-disciplined. It is a whole different matter when one is dealing with an expert tutor who will regularly assign homework and explain the best LSAT tactics. 
As a result, aspirants must consider their desired amount of independence. If they want to work independently, self-paced preparatory courses for LSAT can be a better option. On the other hand, if students want to work in a group, they can enroll in a live online course that includes at least 20 hours of live instruction.
•

How much time can one dedicate to studying for the LSAT? 
Many students taking the test are already employed full-time or have other obligations, such as caring for their families. They will need to study for about 15 hours per week for two months leading up to the test to get the best outcomes. 
Hence, learners must consider this before selecting preparatory courses for LSAT. How much time will this course require of them? Do they think they will be able to fit it into their normal schedule? Will they be able to attend the live online LSAT courses on a regular basis? Before deciding on their best choice, students must answer these questions. 
•

What level of teacher and student community assistance does one require?
The ability to consult with your teacher is one of the most important elements to look for in an LSAT prep session. We all get stuck at times or simply need someone to point us in the right direction. 
Most of the courses listed here include some type of communication with the instructor, which is commonly done by email. There are often student support groups accessible. In rare situations, a student may be able to actually call their teacher and receive immediate assistance. This is something to think about when choosing a course.
Should one study on their own or enroll in preparatory courses for LSAT?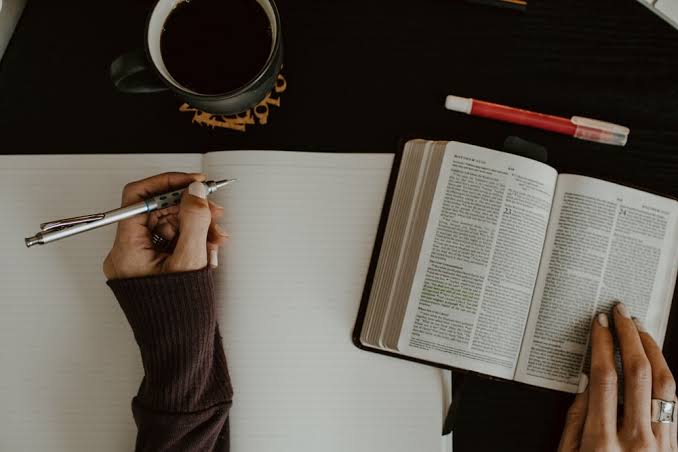 Students studying for the LSAT exam can choose one of two paths: they can enroll in a school, either online or in person, or they can focus on self-study and acquire prep books like the LSAT Bibles.
Choosing between the two should be dependent on a student's unique study preferences. They must forget about the cost of the preparatory courses for LSAT for a while and evaluate the type of student they are. Do they usually wait until the last few days to study, or can they stick to a study schedule? Another factor to consider is whether they believe they learn more effectively when someone shows them how to do something or guides them. Most people learn much more quickly from a teacher than they would if they were left to their own devices.
We recognize that the expense of these preparatory courses for LSAT may appear prohibitive at first, but if taking a course will help a student stay on track in their studies and enhance their grade by a few points, that $1500 will almost certainly get them into a better school and/or merit-based scholarships. 
Are LSAT Preparatory Courses Worth It?
Taking an LSAT prep course is definitely a costly decision. However, it is not all that costly when compared to the expense of law school. Courses, on the other hand, might be a really useful tool in helping learners prepare for the most difficult exam they have ever taken. The problem with picking a course is that not all of them are made equal. The quality and cost vary, which is why it is critical to read reviews and speak with current law students about how they prepared for the LSAT. 
Investing in top-notch preparatory courses for LSAT is a wise decision. Learners may put themselves on the side of the angels and achieve their LSAT score goals by taking a disciplined approach to studying.
Image Sources: Shutterstock and Unsplash 
For more information on preparatory courses for LSAT, visit our blog. 
Create. Engage. Inspire.