Artificial Intelligence (AI) is a common catchword that we enjoy using whenever the opportunity presents itself. Using AI for personalized learning is a method that focuses on developing training to meet the unique needs of each learner. Looking at it through the lens of customized training is one way to grasp its full potential.
Personalized learning is a learning experience tailored to the individual needs of each student. Learning elements such as speed of learning, material, series, technologies, quality, instructional approach, instructional materials, and other facets of personalized learning can be adjusted to meet the needs and learning goals of each child.
Personalization at large, nevertheless, could be unlikely without artificial intelligence technology. Learners can access training opportunities at their speed and convenience by using AI for personalized learning. AI technology aids in the prediction of learning outcomes, allowing you to produce content that is tailored to each learner's goals and past success.
Advantages of Using AI for Personalized Learning
You will increase the efficacy of your training material by providing customized learning to your learners and using AI technology for personalized learning. Here are a few advantages of offering a fully automated learning experience to your students.
1. Enhances Involvement and Outcomes
While using AI to personalize learning for your students, you increase their interest as well as their learning outcomes.
Machine learning algorithms predict results, allowing you to tailor content to a learner's experience and personal objectives. For example, online learners who articulate a specific ability gap receive tailored recommendations that help them fill in the gaps in their experience in a more personalized way. This may involve situations where the system recognizes that a learner might be able to skip a few modules to take a more extensive and less sequential learning journey than someone who lacks the fundamental skills needed for that subject.
2. Helps to Raise ROI
One of the advantages of using AI for personalized learning is that it will allow you to achieve a full increase in your training ROI. However, to reap this advantage, you must have a better learning environment for your students. One way to do this is to provide them with customized, high-quality, and appropriate training that can be completed in a limited amount of time.
You can easily provide personalized and just-in-time training to your learners using artificial intelligence technology. AI will assist in tracking individual learners' previous results, making one-size-fits-all training a breeze. Also, within an online training course, AI can help to monitor the employees' progress, making it easier to recognize their learning gaps. Through doing so, you will be able to provide top-notch training that makes them more profitable for the company.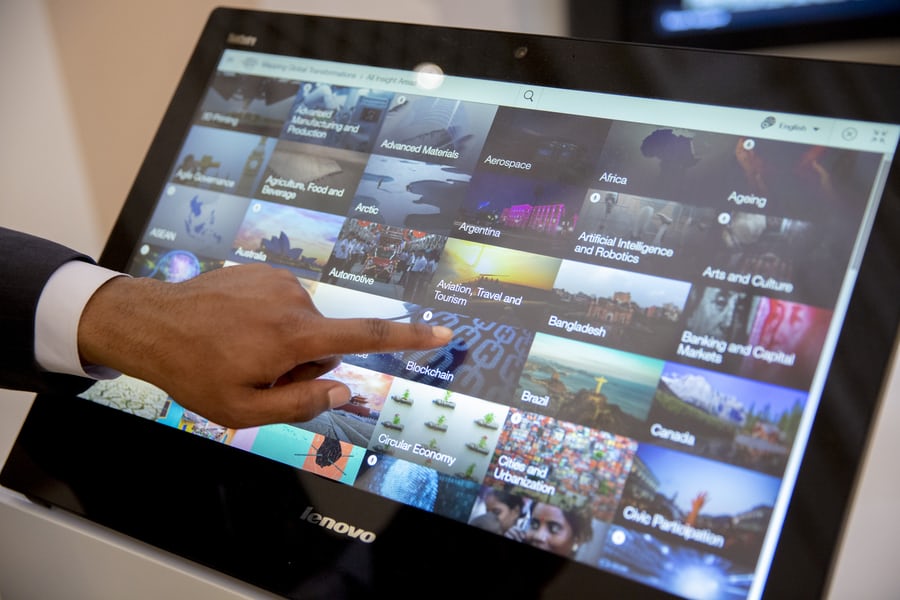 3. Provides Mentorship
Another advantage of using AI for personalized learning is that it will act as a coach for employees. Learners frequently have questions about ambiguous topics and need responses that are relevant to them at the appropriate time. Learners can now ask bothersome questions at any time and in any location thanks to AI. Artificial intelligence technology will serve as a mentor for workers. It will provide them with timely responses and accurate information on ambiguous topics.
4. Allocate Resources to High-Value Tasks
Pupils get the specific online tools they need to fill in the gaps and meet their learning objectives, resulting in fewer seat time and training payroll hours. Employees, on the other hand, get the details they need easily because online training tools are customized to their personal and professional goals. In addition, L&D administrators and support staff spend less time reviewing metrics and reports and more time creating high-quality learning material. The framework handles Big Data with AI, allowing the L&D team to focus their time and resources on more important tasks.
5. Produce New Material
One of the advantages of AI technology is that it can assist in the creation of new content. As a result, you can always get refreshing content that meets your students' requirements by using AI for personalized learning. This not only saves time and resources but also relieves the instructional designers of a significant amount of work.
6. Content Distribution and Appropriate Scheduling
Another advantage of using AI for personalized learning is that you can properly schedule and deliver information. You can conveniently plan your coursework through your learning portal using AI technology. You may also deliver learning tools based on an individual's performance and evaluation results. Moreover, AI allows you to predict course maps for your students and make appropriate changes as required.
Make True Personalized Learning a Possibility
Using AI for personalized learning entails allowing learners some influence over how they move through their learning and development activities.
The learner has more influence throughout their learning with AI than with pre-determined frameworks.
AI collects data to assess a learner's ability level and then establishes a continually changing learning route for him or her to follow.
Using AI for personalized learning not only improves the learning platform but also makes it more open to learner needs by intelligently adapting to their requests.
Concluding Remarks
AI can be used to monitor other important educational issues. With a persistent teacher shortage, using AI for personalized learning will help close some of the gaps in providing high-quality education. Personalized learning is all about giving the learners control over their learning preferences and accessing learning opportunities at their speed and convenience. Learners can choose their preferred learning paths because it is delivered through artificial intelligence.
Furthermore, using AI for personalized learning allows you to quickly assess your learners' prior knowledge of specific skills. Additionally, you can evaluate what they want to learn.
Image Sources: Shutterstock and Unsplash
For more information on using AI for personalized learning, visit our 

blog

. 





Create. Engage. Inspire.