Metaverse is the new name of Facebook that introduced the concept of metaverse into its system. Mark Zuckerberg wants people to be a part of virtual reality instead of looking at it. He has targeted the educational sector to be the focus of his vision. People do not know what the metaverse will look like, but Zuckerberg has explained it all in an hour-long video. 
The decision by Facebook/Meta to change the nature of modern education is not an empty promise. Facebook Reality Labs will invest a whopping $150 million in an educational program to improve tech development and training. It will use augmentation and virtual reality tools as the primary means to achieve its goals.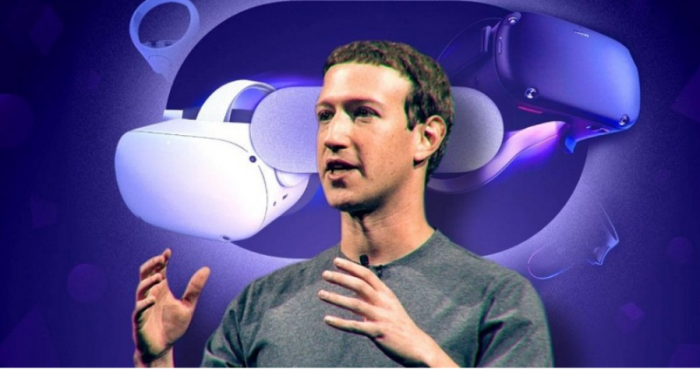 What is Meta-Facebook? 
For most people, the concept of a metaverse is a mere fantasy. It refers to a virtual reality space where people can embed themselves to get an all-around immersive experience. In a typical video game, you control the character. However, in a metaverse, you are the character! 
Related Post: Virtual Reality as a Game-changer in Education
Metaverse and Education
Even for a company as big as Meta, achieving such a feat is tricky, due to which it will partner with Coursera and edX. Together, they will promote the Spark AR Curriculum of Meta using augmentation and virtual reality. These companies will convey more information regarding their partnership and goals in the coming weeks.
Even though the introduction of the metaverse, a concept emerging in fiction, seems like a shock, one should have expected Mark Zuckerberg to implement it. Zuckerberg has always displayed a keen interest in virtual reality. In 2014, Meta, then known as Facebook, bought the VR company Oculus for $2 billion. 
Is It Realistic?
The depiction of the metaverse in Zuckerberg's video has a combination of technologies geared towards education. At 31:00, a girl learns astrophysics by looking at the planets up close, zooming in on Saturn's rings. Instead of reading from the screen, the girl interacts with the solar system. While the idea of such an in-person experience sounds good on paper, is it for everyone? 
Virtual reality sets require a lot of space and money. The VR sets by Meta have failed to capture the market and have even discontinued one of their products called Rift. However, Meta still sells the Oculus Quest 2 and claims the sales have improved without releasing any data. 
All things included, investing capital to integrate virtual reality and education during a pandemic seems like a bad idea. Officials prefer to invest their resources into something better than manufacturing expensive VR sets and materials.
Irrespective of the idea, the metaverse will not become a reality for the next decade or so. Andrew Bosworth, the VP of Facebook Reality Labs, suggests "the metaverse is not a single product that one company can build alone." The firm has also explained that no one company will own the metaverse.
Also Read: Most Interesting Edtech Trends of 2021 That Are Here to Stay
To read other interesting posts about technology, education, and research, visit our blog.
Create. Engage. Inspire