Ed-tech companies are losing valuations with the pandemic stress-level withdrawal and physical classes coming back into the picture.
We have learned how problems and needs lead to idea curation and fantastic business opportunities. But nothing has been as disruptive as the boom in the education industry in 2020.
With offline studies going for a toss, opting to learn digitally was the only way out for the students, teachers, and concerned parents.
Many Ed-tech companies came to elevate their earnings with an increase in the student admission ratio, which piqued venture capitalists' interests around the world. So, they increased their investments in these high-potential companies and web applications.
However, many Ed-tech companies have seen continuous losses, and some have even failed to make a mark, leading the industry members to cudgel their brains and understand the scenario.
A lot of educational companies have lost their luster because of what seems to be a busting Ed-tech bubble.
After the offline classes have resumed recently, there have been lay-offs, which has affected online learning. One can understand the reasons by closely examining the scuttled companies and their business patterns.
What is not working out for the Ed-tech startup world
High customer acquisition cost
In a 2019 report by Brighteye VC, it was observed that Ed-tech companies at the time were spending 25 percent of their revenue on marketing their products. For startups, this amount was around 11.5%.
Come 2021, and the figures seem to have burgeoned. Take the example of the performance of India-based Ed-tech company Unacademy. In FY21, the company spent around $53 million (approximately 104% of its revenue) on marketing and sales, while recording a total loss of around $197 million.
Ed-tech companies are losing out because of high customer acquisition costs. These companies have spent umpteen amounts on advertisements and endorsements to catch the attention of the limited consumer.
In contrast, the revenue per consumer is way lower than what can justify the cost of acquiring that consumer. Any new Ed-tech entrepreneur should ask: Is it worth spending $200 on Google AdWords to enroll a student for a $100 course?
Oversold and underserviced
Customers of Ed-tech companies, especially those with low vision, are beginning to dislike online education due to excess screen fatigue.
While many of the new age online education companies have helped students by providing scholarships and information and enabling understanding with the help of online tools, others have let them down.
Broken promises made during demo classes and failure to stick to the offers made during admission, such as full refunds any time, have displeased many, spoiling the industry's image.
Shopifying offline learning centers
Most progressive learning centers, including schools and colleges, have learned from the pandemic and adopted the technology. Educators who were once averse to technology now use Zoom, Meet, and Teams daily to deliver lessons or use other software to manage administrative tasks.
Although many institutions that need to come online remain out there, is it still a business that VCs would like to invest in?
2U, which brings offline educational institutions online, has seen plummeting stock valuations because of the change in post-pandemic study paradigms. Students have returned to physical classrooms and enjoy the social studying environment, impacting online education companies that flourished during the pandemic.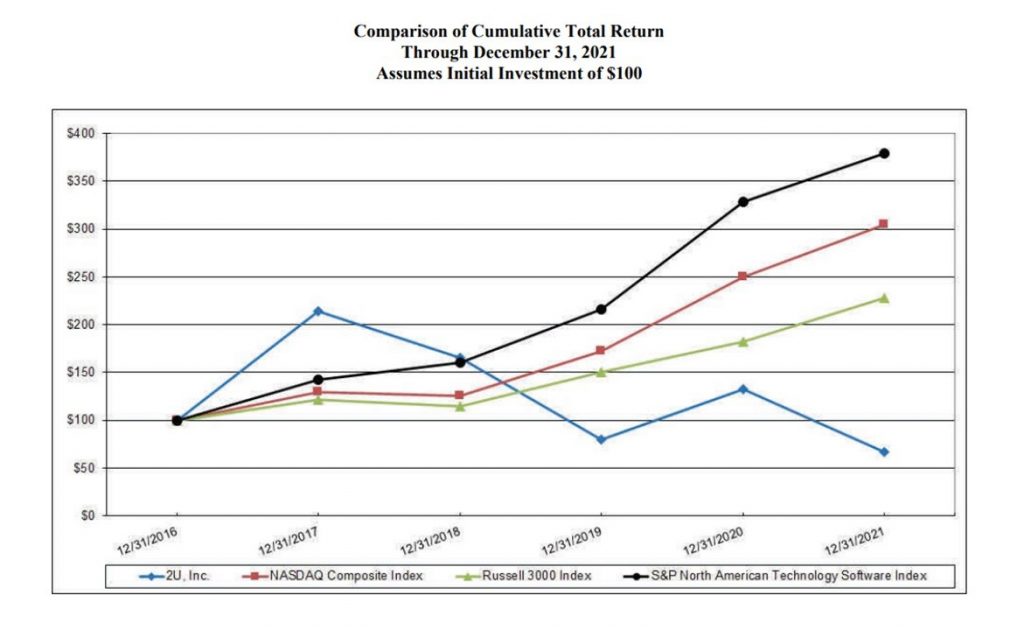 In the company's 2021 Annual Reports, a bright future for its stakeholders is not promised. With their current debt of around $960 million, raising further capital may become a concern because of the high risk of their profit-earning potential.
Raising a ton of money by showing a hockey stick growth in student numbers
The growth and impact of business cannot be construed from the increasing numbers of students that take just one class or download an application only when the course is initially free. Students never say no to extra 'free' content or classes, but most run away at the first sound of the word 'fee'.
Ed-tech companies showed the growing use of their applications or courses and presented a high student-number growth projection, through which they raised extensive funding.
However, other market risks, such as competition (especially from free sources like YouTube), change in learner preference, failure to scale, and so on, can overpower these high growth assumptions.
Coursera has faced losses since its inception, and given the market risks, there is a probability that the losses will continue in the future. Its revenue increased from $293.5 million in 2020 to $415.3 million in 2021. However, the company's accumulated deficit widened from $343.6 million to $488.8 million in 2020 and 2021.
Poor content quality
Consider the following results of Evelyn's Research study on the effectiveness of Online learning apps and tools: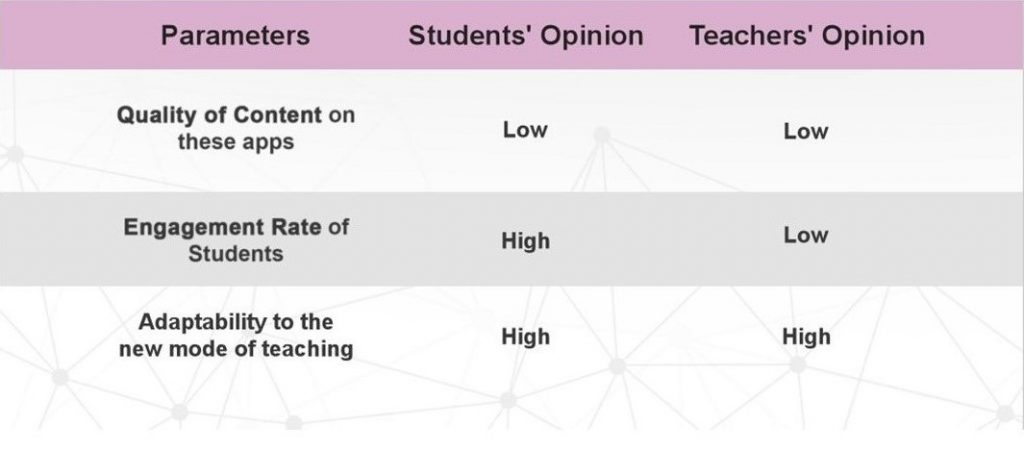 Evelyn's research study concluded that most of the students and teachers using Ed-tech applications or solutions for educational purposes were unhappy with the quality of the content.
With less time at hand to monetize, the quality of content takes a backseat for many companies, which becomes evident with the following:
● Incorrect questions and answers bring down the students' trust level in the platform.
● Subtle or unabashed self-promotion and selling by teachers in their videos creep into the students' study time.
● Uncategorized, unindexed, and untagged content with no way for students or teachers to filter out what they want
The low-price, low-quality myth
There is the case of online education being perceived as low value. Ed-tech companies offer cheaper solutions than physical classrooms, which some might consider low-quality education. Consider the difference in the offline and online course pricing for a Master's course from the School of Public Health, University of Michigan, Ann Arbor. While the offline course for a non-resident is priced at approximately $76,000, their online course is priced at just $48,000.
What Ed-tech companies can do to stay relevant and competitive
It is time for introspection and opportunity exploration for the Ed-tech industry because the pandemic as we knew it two years ago is nearly over. Ed-tech companies need reasons to stay relevant and practical in these changing and challenging times.
The companies that are in a jilted mode or expect a possible jerk should also take learnings and consider the below ideas to work upon.
Never stop innovating
Companies can innovate content delivery methods or technologies that can assist online learning. They can enhance video-based learning methods or animated illustrations to supplement the online learning experience. Other emerging technologies such as VR-based learning or gamification can be used.
Give good, better, and best content
A research study by Evelyn revealed that both students and teachers felt unsatisfied with the quality of content on Ed-tech websites and applications. Companies should not compromise on the content quality. In the Ed-tech market, multiple players are vying for the same target consumers, giving them tough competition. The content is the company's product, and learners will quickly switch to other competitors if it is not of good quality.
Move on with the times; Blend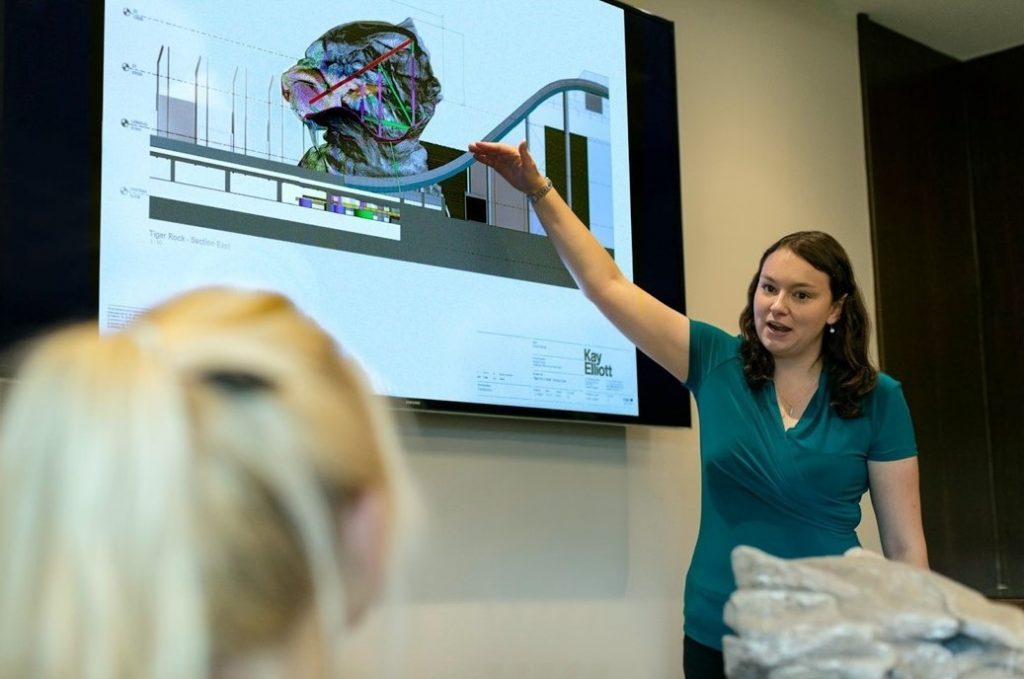 Now that offline classes are nearing pre-Covid levels, competitive companies are considering mixed learning. Educators are keen to invest in the new approach, where online and offline teaching methods are blended.
Educators have become used to tools like Desmos and Symbolab, and students can conveniently find answers to their questions on Chegg and CourseHero. Nevertheless, they also yearn for in-person teaching and learning, which enables empathetic learning, better communication, and an overall social experience.
The need of the hour might be a blended learning model that utilizes these online tools, technologies, and in-person teaching. A learning center with such an idea can develop blended learning programs where even one teacher can accommodate to facilitate learning among students with diverse learning needs.
Develop better pricing models and alternate sales techniques
The sales cycle needs to be well oiled to increase revenue, which calls for alternate pricing models. Good examples can be seen in the vocational training sector, where some training companies offer the students to pay only when they land a job after benefitting from the course. Few companies like 2U offer flexible payment options, including installment-based payment methods with little or no interest.
High-ticket online courses or tutoring services can be sold using personal sales strategies, such as employing direct sales personnel to make in-person visits like the one BYJU'S is implementing. Relying on Google AdWords as a company's only sales strategy can be a recipe for disaster.
Focus on your core business
One of the significant reasons start-up companies do poorly is that they put their hands in multiple directions and diversify way sooner. For instance, Unacademy, which offered college-level exam preparation and secondary school tuition, has also ventured into professional courses with Unacademy Relevel.
Each business has a niche or core strength because of which they exist. The key is to continue doing that when dealing with downturns.
Shifting the focus
Ed-tech companies have felt the burn post-pandemic for various reasons, including returning to classrooms, bad-quality content for online learning, unorganized content delivery confusing the consumers, etc.
However, many companies have kept their pillars strong because of effective business strategies for goal accomplishment.
It is time to stir the paradigm water that has stagnated and move them into areas that bring scope for long-term profit potential.
In a Forbes article, Mila Semeshkina, the founder and CEO at Lectera.com and an Expert in Fast Education, gives a final word to Ed-tech companies:
"Make sure your learning platform is agile, your courses meet the expectations of new students, and consider delegating some day-to-day tasks to AI. Watch out for disruptive approaches like social learning or new technologies like blockchain. This way, you can stay ahead of your competitors or at least maintain your position."
Watch our YouTube video on this story